Compare the Hyundai Tucson and Toyota RAV4 near Gautier, MS
Compact SUVs like the Hyundai Tucson are gaining popularity in spades. What makes these smaller alternatives to mid sized and full sized SUVs and crossovers so popular? For starters, they're often more efficient. For those who don't need three rows of seating, the vast majority of two-row compact crossovers provide ample interior room and cargo space while remaining easily maneuverable, easy to park, and more.
That's all well and good, you may think, but how do compact crossover SUVs compare to each other? Very differently, as a matter of fact. That's why we want to shed some light on how two popular compact crossovers here in Greater Gulfport compare; while the Toyota RAV4 and Hyundai Tucson both will fulfill some of your needs, as it turns out, these vehicles are very different across key categories like power, safety, and technology. So without further ado, allow us to show you how these two vehicles stack up to one another.
Power and Performance
The Toyota RAV4 offers one efficient 2.5-liter four-cylinder engine utilized across all trims. This engine offers a competent 176 horsepower. The Hyundai Tucson comes standard with a similarly competent 2.0-liter four-cylinder engine making 164 horsepower. However, a turbocharged 1.6-liter 175-horsepower engine is also available.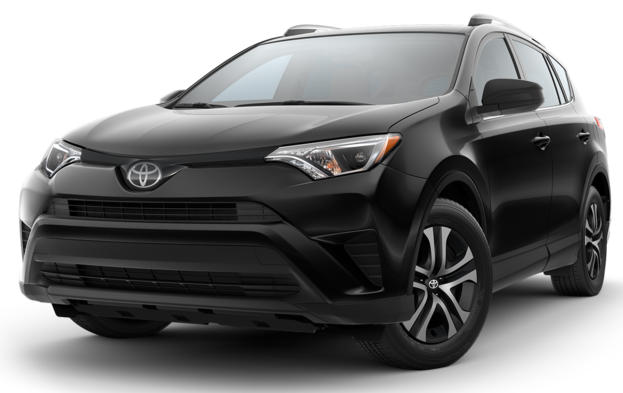 Fuel Efficiency
The RAV4 and Tucson are neck-and-neck where fuel efficiency are concerned, with the former achieving an EPA-estimated 23 MPG city/29 MPG highway and the latter achieving an EPA-estimated 23 MPG city/30 MPG highway.
Safety
The Toyota RAV4 and Hyundai Tucson both come with standard backup cameras to ensure you're safe every time you throw your SUV into reverse. The RAV4 also comes with Toyota Safey Sense-P and offers a variety of available active safety features like blind spot monitoring and rear cross traffic alert. The Tucson also is available with multiple active safety features including the ones mentioned above, and others like automatic emergency braking with pedestrian detection.
Technology and Connectivity
Aside from safety technology, both the RAV4 and Tucson excel on the infotainment front. The former offers a standard touchscreen infotainment system with Bluetooth streaming capability and more. The system employed in the Tucson also has Bluetooth functionality, and if you're especially tech-focused, you can even equip your Tucson with Apple CarPlay™ and Android Auto™ smartphone integration - technologies unavailable on either the RAV4.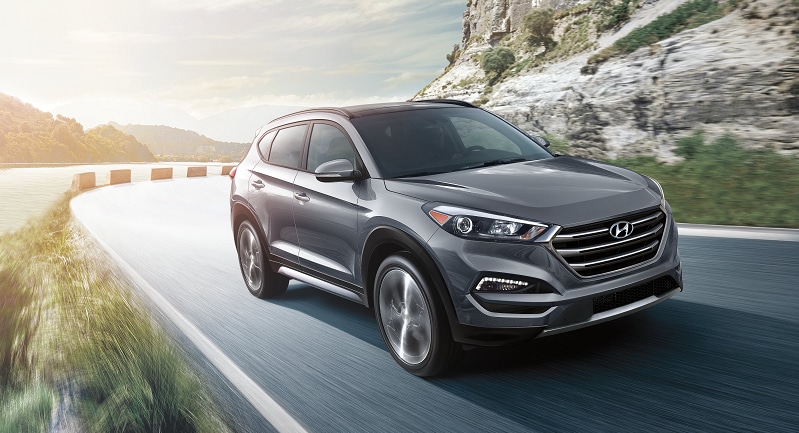 Price
Here's the final frontier for many buyers - price. Both the RAV4 and Tucson are relatively affordable. Still, choosing the Tucson could save you thousands over a comparable RAV4. That's because this Hyundai SUV has a starting MSRP of just $22,550, while the RAV4 starts off at $24,510.
Contact Us - We're A Click or Call Away!
The above comparison offers only a foray into the many myriad of ways that the new Hyundai Tucson compares to the new Toyota RAV4. Want to learn more? Don't hesitate to contact us online today. You're also more than welcome to give us a call at (228) 522-3413. We are dedicated to providing top-quality customer-service for all of our Biloxi, Ocean Springs, and Mobile AL area customers!
Inquire about Hyundai Tucson